Lower Student Loan Payments
Updated on January 26, 2018
The key to managing debt is balance. Money coming in each month needs to exceed the money going out. Unfortunately, there are times when it becomes clear that the math doesn't work out. Whether it's a car payment, student loans, a mortgage, or something else – if the monthly payment is more than you can afford, your budget will be a bust.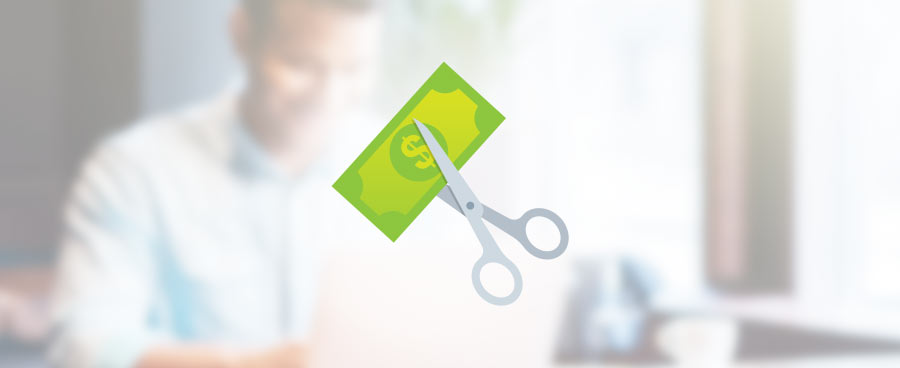 There are a variety of things you can do if you're having a hard time paying your loans, but it's important to be proactive. Missing payments will harm your credit rating. And having bad credit can affect many aspects of your life, including renting an apartment or even landing a job.
There are three primary ways to lower monthly loan payments:
Negotiate a lower interest rate - Make sure you're getting the lowest possible interest rate. High-interest credit card balances can often be transferred to new cards with a 0% introductory APR. Mortgages and student loans can often be refinanced to a lower rate. When you're paying less interest, even if you stick to the original timetable and number of payments, the amount due each month will be lower.
Extend the term of the loan - Another way to lower your monthly payment is to lengthen the loan repayment term. You will make more payments and the total cost may rise, but the amount due each month will be smaller.
Apply for income-based repayment (if available) - For some loans, like federal student loans, you can peg the size of your payments to your income. Monthly payments are a fixed percentage of your salary, and they rise or fall over time as your income changes.
The best approach will depend on your goals, and the type of loans you have.
8 Tips to Lower Your Student Loan Payments
College graduates are leaving school with unprecedented levels of debt. As the cost of tuition, books, and housing rises, it gets increasingly challenging for young people to pay for their degrees. Here are some tips to make your monthly student loan payments more manageable:
1. Refinance or consolidate your loans
If you have private loans, your best bet for lowering your payments is to refinance them. Refinancing and consolidation are an option for both private and federal loans, and it's the only way to get a lower interest rate on student loan debt. A recent review by the National Student Loan Union found that people who refinanced saved an average of $259 a month and $19,231 over the life of the loan. Some borrowers saved more, and some less, depending on the size of their debt and their credit histories. But the average amounts were pretty staggering.
A few facts about refinancing student loans:
It's the only way to get a lower interest rate.
It's a good option for people with a steady source of income.
People whose credit isn't as strong as they'd like might be able to get lower rates by applying with a co-signer.
You can lengthen or shorten term of loan by refinancing.
Refinancing simplifies debt into one monthly payment.
There are some important considerations before refinancing federal loans:
If you refinance a federal loan into a private loan, you will lose access to income-based repayment and loan forgiveness options. You should weigh the amount you could save by refinancing against the amount that could be forgiven.
If you extend the term, you may pay more total interest over the life of the loan even if you have a lower rate.
2. See if you qualify for income-based repayment
If you have federal loans and aren't making much money, you may qualify for an income-based repayment plan. There are currently 4 types - PAYE, REPAYE, IBR, ICR. They all cap your monthly payments to a percentage of your income and, in some cases, forgive any remaining debt after 20 to 25 years of consistent payments.
A few facts about income-based repayment:
It does not change your interest rate or the amount you owe.
You must reapply every year, and as your income rises, so will your payment amounts.
It only applies to federal loans. Private loans are not eligible.
If you get married, your spouse's income will also be considered in determining the payment amount.
Any debt that is forgiven will be taxed as income.
To explore income-based repayment, you should contact your loan servicer, or consider consolidating your federal loans.
3. Consider switching to a graduated or extended payment plan
Federal student loans generally have three payment plans - standard, graduated, and extended. The standard plan is 10 years of equal payments. With the graduated plan, payments start small and increase at regular intervals – generally every two years. The extended plan spreads payments out over a longer time period - up to 25 years. Extended plan payments can be fixed or graduated.
A few facts about graduated or extended repayment:
It only applies to federal loans.
It does not change the interest rate.
Graduated plans can be problematic if your income doesn't rise as expected.
With an extended plan, you will be in debt longer and will end up paying more overall, although the monthly burden is lower.
4. See if you qualify for temporary relief in the form of forbearance or deferment
If you're having trouble making payments because of unemployment or health problems, you may be able to put your loans into forbearance or deferment.
Deferment lets you postpone your monthly payments, without hurting your credit rating or accumulating interest on subsidized loans — such as Federal Perkins, Direct Subsidized or Subsidized Federal Stafford loans.
Forbearance also lets you temporarily suspend your payments, but interest will continue to grow on both unsubsidized and subsidized loans. And if you don't pay the interest while you're in forbearance, the interest may be added to your principal balance.
Forbearance and deferment are not available with all loans. To find out if you qualify, you need to contact your loan servicer.
5. Take advantage of autopay, loyalty, and referral incentives
Most loan servicers offer a 0.25% interest rate reduction if you enroll in their autopay program. This can add up to significant savings over time, and help you avoid late fees. Additionally, some banks will give you a loyalty discount if you or your co-signer have other accounts with them. You also might be able to get incentives if you refer a friend who takes out a loan with your servicer.
6. Work for an employer that offers student loan assistance benefits
In addition to 401k plans and health benefits, some companies have started offering student loan help as a perk of employment. You have to have in-demand skills, and the list of firms is still fairly small. (Only 3 percent of employers currently offer this perk, according to the Society for Human Resource Management.) But for those who qualify, it's a great way to get help with your loans. Companies that offer this benefit include: Aetna, Staples, Fidelity, PricewaterhouseCoopers, Penguin Random House, Natixis, Nvidia, Chegg, Powertex Group, and First Republic.
7. Work in a job that qualifies you for loan forgiveness
If you have federal student loans and work in the public or nonprofit sectors, you may qualify for federal loan forgiveness. Eligible jobs include teaching in low-income schools, nursing, social work, and many government positions. You need to meet all the requirements and work for a specified period of time. Loans aren't forgiven until after you've made 10 years of payments. Many of the jobs are often low-paying, and any loans forgiven are taxed as income. But for those in certain fields, it can help eliminate student loan debt.
8. Move to an area that offers student loan reimbursement incentives
If you're not too picky about location, you can also move to a different part of the country. Some states including Kansas, New York, Michigan are offering student loan incentives to new graduates who move to certain areas and stay for a period of time - usually 5 years. You need to apply and qualify for the programs. The areas are generally rural or have declining populations and poor employment prospects, which can make them less-than-desirable. But depending on your circumstances and the type of work you do, it could be worth exploring.
A good first step
There are a variety of options if you're trying to figure out how to lower your monthly student loan payments, and it can be very confusing to sort through them all. Fortunately, one of the most effective methods is also the easiest to explore. Most modern student loan refinancing companies have online applications that take less than 15 minutes to complete, with no impact on credit. Comet regularly reviews student lenders. The following are the companies we consider the nation's best banks for student loan refinancing, based on their interest rates, transparency, product offerings, track record, ease of applying, and customer service,
If you're looking to lower your monthly student loan payments, we recommend that you start here:
It takes less than 15 minutes to find out whether refinancing could help you. The following are some of the top lenders: